Publications
Where there is reverence there is fear, but there is not reverence everywhere that there is fear, because fear presumably has a wider extension than reverence.
Socrates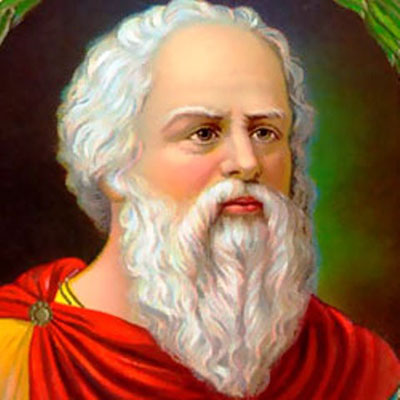 During the lifetime of great revolutionaries, the oppressing classes constantly hounded them, received their theories with the most savage malice, the most furious hatred and the most unscrupulous campaigns of lies and slander. After their death, attempts are made to convert them into harmless icons, to canonize them, so to say, and to hallow their names to a certain extent for the "consolation" of the oppressed classes and with the object of duping the latter, while at the same time robbing the revolutionary theory of its substance, blunting its revolutionary edge and vulgarizing it.
Vladimir Lenin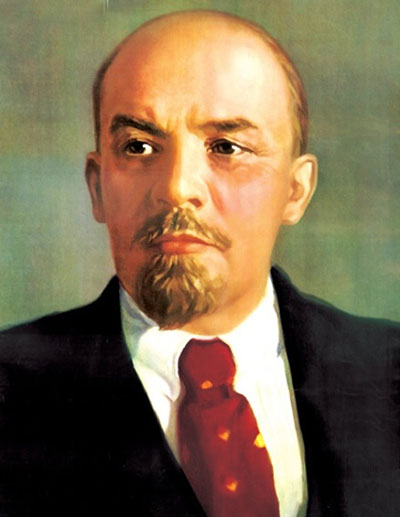 Every person has the truth in his heart. No matter how complicated his circumstances, no matter how others look at him from the outside, and no matter how deep or shallow the truth dwells in his heart, once his heart is pieced with a crystal needle, the truth will gush forth like a geyser.
Che Guevara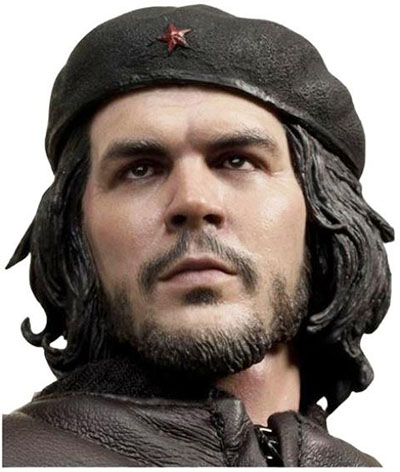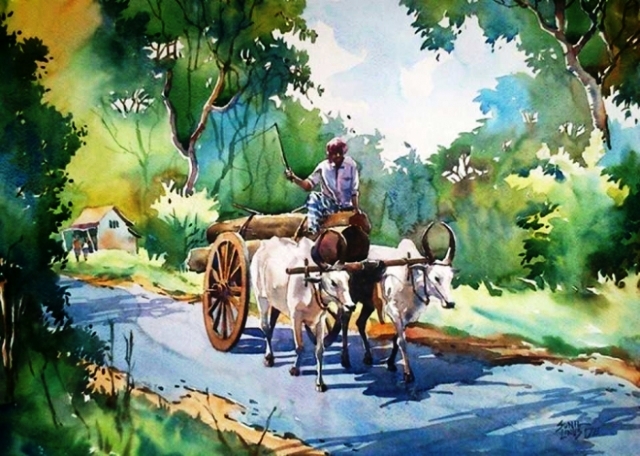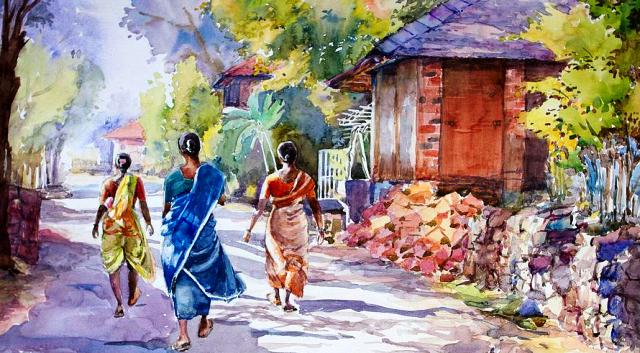 OCCASIONAL PAPERS
The Academy has published the speeches and lectures of few selected senior policy makers and scholars, delivered at the AGRASRI Nationl Seminars/Conferences, as Occasional Papers from time to time, for immense benefit of researchers and academicians:
The following is the list of some selected Occasional Papers of AGRASRI:
Democratic Decentralisation and 73rd Constitutional Amendment Act: The Indian Experience (Text of the Chief Guest's Address at the Inauguration of Rajiv Gandhi National Awards programme, delivered on 19 January, 2005 at Tirupati)
K. Keshava Rao
Social Sensitivity of Scientific Community in India: Approach and Requirements (Text of the Chief Guest's Address at the Fourth Rajiv Gandhi Memorial Lecture programme, delivered on 23 September, 2005 at Tirupati)
T.N. Chaturvedi
Panchayati Raj Institutions in India: Shri Rajiv Gandhi's Vision (Text of the Chief Guest's Address at the Fifth Rajiv Gandhi Memorial Lecture Programme, delivered on 20 August, 2006)
Rameshwar Thakur
Panchayati Raj Institutions in Contemporary India: Future Agenda (Text of Inaugural Address at the 2-day National Conference on PRI's after 73rd Constitutional Amendment Act, delivered on 19 August, 2006 at Tirupati)
M.V. Rajasekharan
Good Governance and Right to Information Act: An Instrument for the People (Text of the Inaugural Address at the Right to Information Act in Andhra Pradesh: A Way Forward for Good Governance, delivered on 1 November, 2006 at Tirupati)
R. Dileep Reddy
Re-invent Gandhi's Satyagraha for India without Hunger and Violence (Text of the Special Lecture on Relevance of Satyagraha in India, delivered on 25 November, 2006 at Tirupati)
N. Radhakrishnan
Whither the Local Self-Government Institutions in India? (Text of the Key-Note Address at the Workshop on PRI's after 15 Years of 73rd Constitutional Amendment Act: Need for Second Generation Reforms, delivered on 24 April, 2007 at Tirupati)
N. Jayaprakash Narayana, IAS (Retd.)
Panchayati Raj Institutions in India: An Instrument of Participatory Democracy (Text of Inaugural Address at the 2-day National Conference on Role of PRI's in 60 Years of Independent India, delivered on 19 August, 2007 at Tirupati)
A. Chakrapani
Rajiv Gandhi: An Architect of Modern India (Text of Chief Guest's Address at the Sixth Rajiv Gandhi Memorial Lecture programme, delivered on 20 August, 2007 at Tirupati)
R.L. Bhatia
Role of Legislators in Social Development: A Perspective (Text of the Inaugural Address at the Workshop on New Development Agenda in Andhra Pradesh: Implementation and Emerging Challenges, delivered on 26 November, 2007 at Tirupati)
G. Kuthuhalamma
Women Representation in Indian Political Institutions: Role, Status, Participation and Decision- Making (Text of Inaugural Address at the 2-day National Conference on Empowerment of Women in Parliament and Local Self-Government Institutions in India, delivered on 19 August, 2008 at Tirupati)
Prema Cariappa
Towards Social Transformation in India: Quantitative Indicators of Women Empowerment (Text of Valedictory Address at the 2-day National Conference on Empowerment of Women in Parliament and Local Self-Government Institutions in India, delivered on 20 August, 2008 at Tirupati)
Jaya Arunachalam
Classical Status for Telugu Language: Problems and Emerging Challenges in its Implementation (Text of the Inaugural Address at the Workshop on Telugu as an Official Language in Andhra Pradesh: Emerging Challenges and Problems in its Implementation, delivered on 22 November, 2008 at Tirupati)
A.B.K. Prasad
Panchayati Raj Institutions and Right to Information Act in India: A Way Forward for Good Governance (Text of the Inaugural Address of the 2-day National Colloquium on Grassroots Level Planning and Local Government Institutions in India: Policy Initiatives and People's Participation since 1992, delivered on 19 August, 2009 at Tirupati)
A.N. Tiwari, IAS (Retd.)
Grassroots Planning in India: Need for Strategy for Sustainable Development (Text of the Key-Note Address of the 2-day National Colloquium on Grassroots Level Planning and Local Government Institutions in India: Policy Initiatives and People's Participation since 1992, delivered on 19 August, 2009 at Tirupati)
S.S. Meenakshi Sundaram, IAS (Retd.)
Fifty Percent of Reservations for Women in Local Self-Government Institutions of India: A Way Forward for Inclusive Growth (Text of the Key-Note Address at the 3-day Regional Workshop on Grassroots Women Leadership in Andhra Pradesh, delivered on 22 November, 2009 at Tirupati)
Kuchipudi Vijaya
Role of Women in Science for National Development (Text of the Inaugural Address at the 2-day National Convention on 50 Percent Reservations for Women in Rural and Urban Local Bodies: A Way Forward for Inclusive Growth in Contemporary India, delivered on 20 August, 2010 at Tirupati)
Manju Sharma
Reservations for Women in Rural and Urban Local Bodies in India: Some Observations (Text of the Key-Note Address at the 2-day National Convention on 50 Percent Reservations for Women in Rural and Urban Local Bodies: A Way Forward for Inclusive Growth in Contemporary India, delivered on 20 August, 2010 at Tirupati)
B.K. Chandrasekhar
Rajiv Gandhi and Local Governance: A Visionary for Rural India (Text of Chief Guest's Address at the Nineth Rajiv Gandhi Memorial Lecture programme, delivered on 8 March, 2011 at New Delhi)
Murlidhar C. Bhandare
Grama Sabhas in India: An Instrument for Human Development at the Grassroots (Text of the Key-Note Address at the National Workshop on Grama Sabha Institution in India, delivered on 20 August, 2011 at Tirupati)
B.P. Syam Roy, IAS (Retd.)
Panchayati Raj in India: People's Institutions for Delivering Good Governance (Text of the Chief Guest's Address at the 11th Rajiv Gandhi Memorial Lecture, held on 20 August, 2012 at New Delhi)
Shivraj V. Patil
Women Empowerment in National Development (Text of the Valedictory Address at the 2-day Regional Seminar on Emerging Leadership of Women in Panchayati Raj Institutions: A Way Forward for Inclusive Growth in Contemporary India, delivered on 10 March, 2014 at Tirupati)
Y. Srinivasulu Reddy
Rural Sanitation in India: Need for People's Participation (Text of the Special Guest's Address at the National Round-Table Meeting on Rural Sanitation in India: Road Map for Swachh Bharat, delivered on 20 August, 2015 at Tirupati).
Rajendra Kumar Pachuari
Financial Inclusion and Women Empowerment: Role of SHG's (Text of the Chief Guest's Address at the National Seminar on Financial Inclusion through Self-Help Goups in India: Best Practices, Opportunities and Challgenges, delivered on 20 August, 2016 at Tirupati).
A. Chakrapani