VISITING FELLOWS
The following researchers and experts have been associated with the Academy, as Visiting Fellows, for the Years 2017-2020:
Prof. M. Devendra Babu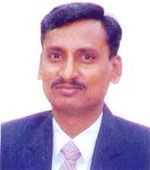 Prof. M. Devendra Babu is Professor and Head, Centre for Decentralisation and Development at the Institute for Social and Economic Change, Bengaluru. Prof. M. Devendra Babu has completed many research projects on decentralised governance and decentralised planning. He published a large number of books, research papers and monographs on Decentralised Governance, Grama Sabha, Scheduled Caste and Tribes and District Development Plans. His areas of Specialisations are: Rural Decentralisation; Rural Development and Public Economics. He is associated with the Govt. of Karnataka, various Universities and Civil Society Organisations, as Expert and Resource Person. He has prepared a comprehensive District Plans and Human Development Reports for many Zilla Parishads in Karnataka, on behalf of the Government of Karnataka. He visited many gram panchayats in South India and review the functioning of Grama Sabhas and Gram Sachivalayas.
Prof (Mrs) Ch. Sheela Reddy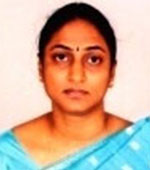 Prof (Mrs) Ch. Sheela Reddy is Dr. B.R. Ambedkar Chair Professor in Social Justice at the Indian Institute of Public Administration (IIPA), New Delhi. Prof. Sheela Reddy areas of Specialisations are: Governance, Public Policy issues and International Relations. She is also Co-ordinator of the Centre for Rural Development Administration and Panchayati Raj at IIPA, New Delhi. Earlier, she has been worked at the Department of Political Science and Public Administration, Sri Venkateswara University, Tirupati, as Assistant Professor. She is the Programme Co-Director of the prestigious 42nd Advanced Professional Programme in Public Administration (APPPA) at the Indian Institute of Public Administration, New Delhi. She is a Resource Person for many Training programmes of various Ministries of Govt. of India and other State Governments on governance and public policy. She associated and collaborated with many civil service institutes across the globe and organising various training programmes to the young civil servants in India and abroad.
Dr. K. Gireesan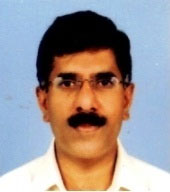 Dr. K. Gireesan is an Associate Professor, Department of Local Governance at the Rajiv Gandhi National Institute of Youth Development, Govt. of India, Sriperambudur. Dr. K. Gireesan has been the Senior Fellow with the Centre for Rural Management, Kottayam; National Evaluator of Rural Development Programmes; conducted research studies sponsored by the Ministry of Human Resource Development, Govt. of India; involved in monitoring, evaluation and impact assessment studies for the Ministry of Rural Development and Ministry of Panchayati Raj, Govt. of India. He has published many research papers and articles in reputed journals. His specialisations are Empowerment of Local Government Institutions, Mainstreaming Youth in Local Governance, Local Governments and Youth Organisations in Disaster Preparedness. He associated with many commonwealth youth organisations in enhancing their capacities and skills in local governance and administration.
Shri M.K. Ravindranathan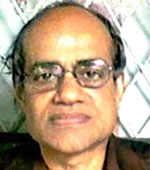 M.K. Ravindranathan Shri M.K. Ravindranathan is Consultant and Faculty at the Kerala Institute of Local Administration (KILA), Thrissur, Kerala. Shri M.K. Ravindranathan is well versed in Rural Development, Decentralisation, Panchayati Raj and Municipal Acts and Rules, Women's Empowerment, Child Development, Grassroots Planning, Wild Life and Environmental Studies. He has prepared and published a number of Training Modules and Manuals for the elected representatives of Panchayati Raj Institutions. He is actively involved in the People's Planning Campaing in Kerala. He is the Resource Person for various Capacity Building and Training Programmes in KILA and other Training Institutions in Kerala. He is a prolific author and analyst and published a large number of articles and reviews in reputed research journals on decentralised governance, women empowerment, child development and environmental issues.