About Us
If we would see our dream of Panchayat Raj, i.e., true democracy realised, we would regard the humblest and lowest Indian as being equally the ruler of India with the tallest in the land. This presupposes that all are pure or will become pure if they are not. And purity must go hand-in-hand with wisdom. No one would then harbour any distinction between community, caste and out-caste. Everybody would regard all as equal with oneself and hold them together in the silken net of love. No one would regard another as untouchable. We would hold as equal the toiling labourer and the rich capitalist. Everybody would know how to earn an honest living by the sweat of one's brow and make no distinction between intellectual and physical labour.
Mahatma Gandhi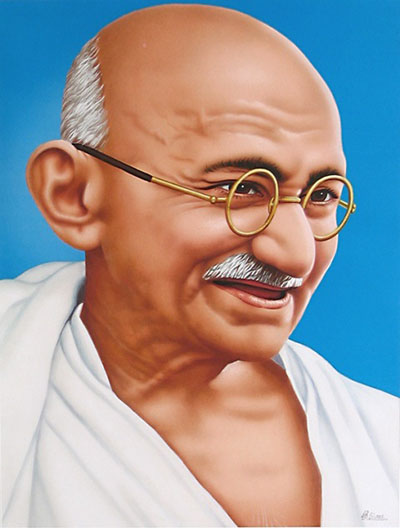 The great enemy of the truth is very often not the lie -- deliberate, contrived and dishonest, but the myth, persistent, persuasive, and unrealistic. Belief in myths allows the comfort of opinion without the discomfort of thought.
John F. Kennedy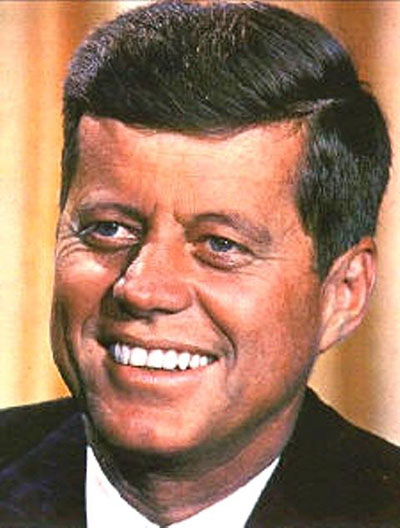 ABOUT AGRASRI
Academy of Grassroots Studies and Research of India (AGRASRI), Tirupati, was founded by social activist couple Dr. D. Sundar Ram and Mrs. D. Bharathi Sundar. It came in to existence on 2 October, 2001, which was registered under the Societies Registration Act XXI of 1860, Vide Regd. No.293 of 2001, as autonomous, independent, non-political, non-profit and Professional Non-Governmental Organisation (NGO), being headquartered at Tirupati, Andhra Pradesh. The motto of AGRASRI is Sarve Bhavanthu Sukhinaa [Prosperous Life with Inclusive Growth by all].
The Academy was formally inaugurated by the champion of decentralisation movement Shri Mani Shankar Aiyar, the then Hon'ble Member of Parliament (Lok Sabha), on 20 August, 2002 at Tirupati. It is founded to provide an environment suitable for the study and promotion of academic research, training, policy advocacy and networking in grassroots democratic institutions for self-sufficient Village Republics in India.
The primary object of the academy is to develop a sound and efficient grassroots democratic system in India for achieving the Gandhian dream of Gram Swaraj. This is a unique Academy in the field of Grassroots Studies and Governance in India. It provides a bridge between the elected representatives of PRI's, Nagar Palikas, academicians, researchers, administrators and youth working in the field, under the nurture of Dr. D. Sundar Ram and Mrs. D. Bharathi Sundar, Founder and Co-founder of the Academy.
The Academy of Grassroots Studies and Research of India is a good fortunate to have a distinguished policy makers and scholars, as source of inspiration and support, for implementing its aims and objects for fulfilling the Gandhian dream Gram Swaraj through Grassroots Democracy.
Dr. Subhash C. Kashyap, eminent Constitutional expert and Former Secretary-General of Lok Sabha, New Delhi, is the Hon. Chairman of the Board of Governors of the Academy, while Prof. V. R. Panchamukhi, eminent economist and Former Chairman of the Indian Council of Social Science Research, Ministry of Human Resource Development, Govt.of India, New Delhi, is the Chairman of the Hon. Board of Advisers. Several distinguished policy makers, administrators and scholars have been associated with the Academy, as Members of its Board of Governors, Board of Advisers, Executive Council and Research Council, as distinguished fellows, visiting senior fellows, visiting fellows and guest faculty.
The main aim of the Founders of the Academy was that the organisation should not only stimulate a proper study of panchayati raj administration but also train directly a number of elected representatives of Panchayati Raj Institutions, Self-Help Group (SHG) Members, Youth Leaders and Social activists in the discipline, art and practice of administration for good governance at the grassroots in contemporary India.
In pursuance of the aims and objectives of the AGRASRI towards strengthening grassroots democratic Institutions as self-sufficient Village Republics in India, a number of academic and research activities have been organised since its inception, include Rajiv Gandhi Memorial Lecture and Rajiv Gandhi Outstanding Leadership, Mahila Shakti, Yuva Shakti, Best District, Best Taluk, Best Gram Panchayat and Gram Swaraj National Awards, besides Chittoor District Centenary Visishta Ratna and Shiromani Awards (in 8 Categories) conferment programmes. The Academy has recognised as NODAL AGENCY/ TECHNICAL SUPPORT INSTITUTE by the Govt. of India and Govt. of Andhra Pradesh, for imparting Capacity Building and Training Programmes for the elected representatives of Panchayati Raj Institutions in the Year 2010. The Academy is registered under Foreign Contribution (Regulation) Act, vide Regd.No. 010140430 of 2011. The Academy is also registered under 12AA of Income Tax Act, 1961, vide URN: AAETA8665K/07/16-17/S-54. The AGRASRI is registered with the NGO-DARPAN of NITI Aayog vide Unique Id: AP/2017/0115362. The Indian Council of Social Science Research (ICSSR), MoHRD, Govt. of India, New Delhi, is providing a small Grant-in-Aid for Maintenance and Development to the Academy, since the Financial Year 2016-2017 onwards.
Regd.Office
:
academy of grassroots studies and research of india
Phone:+91- 877-2244777 Fax: +91-877-2244777 Mobile: +91-9441245085, +91- 8985750825
E.mail: drsundarram@gmail.com> agrasridirector@gmail.com
Website : www.agrasri.org.in

For more information on AGRASRI, the viewers can also visit the following social media websites: