GUEST / PART TIME FACULTY
The following Guest/Part-time Faculty Members have been associated with the Academy, for its multi-faceted research, training and orientation programmes, for the Years 2017-2020:
Dr. D. Sundar Ram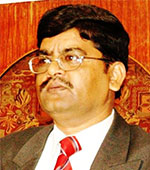 Dr. D. Sundar Ram is a social activist and Founder of the Academy of Grassroots Studies and Research of India, Tirupati; Editor, The Grassroots Governance Journal (TGGJ), Tirupati and Consulting Editor, The American Biographical Institute (ABI), United States of America. He was the Doctoral Fellow and Post-Doctoral Fellow (UGC Research Associate) in Political Science at Sri Venkateswara University, Tirupati; Parliamentary Fellow at the Institute of Constitutional and Parliamentary Studies, New Delhi; Associate Professor & Head, P.G. Department of Public Administration at S.S. & N. College PG Centre (Acharya Nagarjuna University), and Faculty Member in Political Science and Public Administration and Co-ordinator of NAAC Steering Committee at PNC & KR College (Acharya Nagarjuna University), Narasaraopet, Guntur District (A.P). He is a prolific writer, author, researcher and analyst. He has written extensively on Indian governance and polity, parliamentary studies, electoral reforms, democratic decentralisation, federalism, good governance and state politics, with over 25 books, 153 research papers and 32 talks in All India Radio to his credit.
Prof. A. Nageswara Rao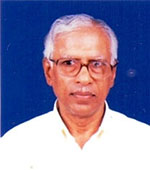 Prof. A. Nageswara Rao is the Principal (Retd.) of SV Agriculture College (Acharya N.G. Ranga Agriculture University), Tirupati. He obtained Ph. D. Degree in Agricultural Economics from Haryana Agriculture University, Hissar, Haryana. He served in Acharya N.G. Ranga Agriculture University for nearly 36 years. He has also served as UNDP Visiting Professor in Alemaya Agriculture University, Ethiopia. He worked as Principal of Agriculture college, Aswaraopet, Khammam District of Telengana, He has published a large number of research papers in reputed national journals. He associated with many civil society organisations, as expert in organic forming. He has worked with a good number of farmers in popularising Zero Budget Natural Farming of Sri Subhash Palekar model for more than a decade. He visited USA, Canada, West European Countries, Australia, New Zealand and Egypt.
Prof. G. Savaraiah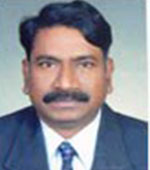 Prof. G. Savaraiah is the Principal of SV University College of Arts, Tirupati. He is a senior Professor of Economics and Vice-President of Andhra Pradesh Economic Association. His areas of Specialisations are: Agriculture and Rural Banking, Industrial Economics and Women Studies. He served as Chairman, Board of Studies in Economics, SV University and Vikram Sihmapuri University; Member, Banking Recruitment Board, Southern Region, Hyderabad; Director, Directorate of Correspondence Course, SV University; Co-ordinator, UGC Special Assistance Programme (SAP) at the Department of Economics, SV University, Tirupati. Under his research supervision, 8 Ph.D. Scholars and 18 M.Phil Scholars received their research degrees in Economics. He has published a large number of research papers and attended many national level Conferences and Seminars. He is associated with many Civil Society Organisations and Self-Help Group Associations, as Resource Person.
Prof. A. Ranga Reddy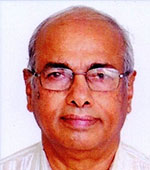 Prof. A. Ranga Reddy is the UGC Emeritus Fellow in the Department of Economics, Sri Venkateswara University, Tirupati, Andhra Pradesh. He is also President of the SV University Retired Teacher's Association, Chairman of the Indian Institute of Public Administration Local Branch, Tirupati and Vice-President, Indian Economics Association. Prof. Ranga Reddy is a prolific author and associated with many Universities and Organisations in various capacities. He served as Member of the Governing Council of Manonmani Sundaranar University, Tamil Nadu. He has organised a large number of Seminars and Conferences on the themes of relevance. He has completed several research projects funded by the University Grants Commission and Indian Council of Social Science Research, New Delhi. He visited USA, France, Sri Lanka, Malasia and Singapore. Prof. Ranga Reddy is mixed with mass and class as teacher, researcher and administrator.
Prof (Mrs) V. Vanaja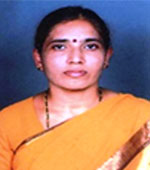 Prof (Mrs) V. Vanaja is the Professor of Cardiology at Sri Venkateswara Institute of Medical Sciences University, Tirupati. Prof. Vanaja has earlier been worked as Senior Resident in Cardiology in Nizam Institute of Medical Sciences (NIMS), Hyderabad. As a meritorious medical student, she has secured the First Rank in PG Medical Entrance in the year 1996-97 and Second Rank in DM Cardiology in the year 2001-2002. She obtained MD (General Medicine) degree from the SV Medical College, Tirupati and DM (Cardiology) degree from the Nizam Institute of Medical Sciences University, Hyderabad. She has published 112 research papers in various International and National Journals; presented 20 papers in various Conferences and Seminars; and delivered a large number of Guest Lectures on Health issues particularly on the prevention and management of heart diseases. Many reputed organisations and institutions have conferred the awards and rewards on Prof. V. Vanaja, in recognition of her worthy services and contributions to the profession, as Best Doctor.